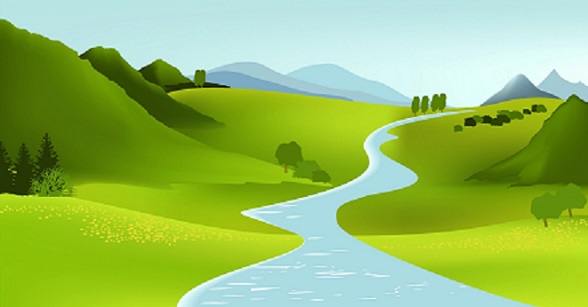 Let the words of my mouth and the meditations of my heart be acceptable in your sight, O Lord, my rock and my redeemer. Psalms 19:14
Welcome to the Heart of the Valley Speech & Debate Tournament
March 22-25, 2022
Please Note: Parli Debate Rounds 1-6 take place on Tuesday, March 22rd starting at 12:30 pm. All other events start Wednesday morning, the 23rd.
Location:
Big Valley Christian School
4040 Tully Road
Modesto, California
Welcome to our annual Heart of the Valley Tournament in Modesto!
We will be offering all Stoa debate and speech events!
Note: Speech patterns are shown on schedule.
We are excited to have you join us! Please let us know if you have any questions ModestoDebate@gmail.com
Registration Dates:
Opens: February 21, 2022 8:00AM
Closes: March 1, 2022 10:00 PM
Entry Procedure
Please click on the "Student Registration" tab above and complete all necessary steps. To add students to a family registration, click ADD STUDENT.
Registration questions can be directed to the registrar at Jeff.Tricia@sbcglobal.net
March 1 at 10:00 PM is the deadline to drop with a full refund minus 15% administrative/ processing fee. After March 1 at 10:00PM no fees will be refunded for dropped events unless approved by the tournament director.
Please register for ONLY the events you are sure to want to compete in.
If you register on the same computer as another family, be sure to log out after the first family registers to avoid having the second registration overwrite the first.
Payment: Registration is not complete until your fees have been paid. This can be done automatically at the end of the registration process by clicking the "Pay" button and following the prompts. If you have not paid and another student on the waitlist has paid, you will be bumped to the waitlist while another paid student takes your spot.
General Guidelines
The registration information at http://modesto10.homeschooldebate.net needs to be filled out, transmitted, and all fees paid to reserve a space at the tournament. A team is not registered until both partners are registered and have paid.
Dress Code: Participants should adhere to Stoa dress code guidelines during the tournament. These can be found at the StoaUSA website.
Competitor Eligibility: Any student who meets the requirements set forth in the Stoa Eligibility Rules may participate. Eligibility Rules are found at the Stoa Membership website.
Participants must be Stoa members in order to participate in this Stoa Qualifying Tournament. Please ensure that your family affiliation is renewed and that the student information is correct before attempting to register for this tournament. Affiliate registration will not be offered on site at the tournament. Please go to the Stoa Membership Website for more details on becoming a Stoa member.
Time Keeper Volunteers
Commitment: Entrants are asked to provide a volunteer to serve as a timer, if possible. Family members and friends who are attending the tournament can volunteer to be a timer. Please register using the Timer Registration tab above. Thank you!
While we will do our best to provide a timer for each debate round, debaters should be prepared to self-time, should that be necessary. You can familiarize yourselves with self-timing here.
Judges:
This year, due to the covid situation, we will not have as many community judges as usual. We will really be relying on our parent judges to go above and beyond what is "required" to take as many ballots as possible to make this all happen. Thank you so much!
Student Check In:
Parli students will check in at 12:30 on Tuesday, March 22nd in the High School Building.
We will also offer an optional early check in for non-parli students on Tuesday evening from 5:30-7:30 in the High School Building. Please do not go to the main campus area on Tuesday evening, only the high school.
There will also be check in on Wednesday morning at 7:00-7:45 in the ARC (the white "garlic looking" building) on the main campus. All debate students must be checked in by 7:45 or risk forfeiting round 1.
Check-in will remain open until 9:30 am for all "Speech only Pattern A" students and until 11:00 am for all "Speech only Pattern B" students.
Questions?
For registration questions, please contact Tricia Otto at Jeff.Tricia@sbcglobal.net
For all other questions, please contact Tournament Director at marywinther@gmail.com